Mercredi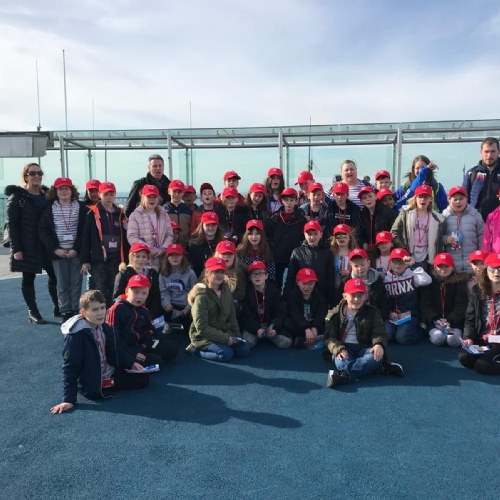 Today started with the excitement of a trip down the River Seine aboard the Bateaux Parisian, we even received a few waves from the Parisians strolling along the banks! This was followed by a visit to Montparnasse, all the children bravely travelled to the summit and were impressed by the amazing panoramic views of Paris. They were able to point out famous landmarks such as; Champs-Elysees, Louvre and Arc de Triomphe.
Onward bound our next stop was Notre Dame. The children marvelled at the stunning towers, going inside to gaze in wonder at the famous stained glass window measuring a whopping 12 metres in diameter.
As night fell, we made our way into the woods and toasted marshmallows. We have learnt lots of new songs around the campfire. We are all looking forward to a magical day at Disney tomorrow.