Train with us - Teacher Training
Considering a career in teaching..
Why not consider on of our PGCE Primary with QTS courses accredited by the Univerity of Worcester? Full time courses offered:
PGCE Primary with QTS (3-7years)
PGCE Primary with QTS (5-11years)
What our Regional Hub can offer and key features:
Partner schools within Evesham and Gloucester, who are committed to providing high quality training to all trainees
A comprehensive curriculum co-designed by the University of Worcester and School Partners
Dedicated mentors who provide high quality support in developing your skills as an outstanding practitioner
QTS and PGCE qualification awarded by the University of Worcester
The Primary PGCE is an initial teacher training and education course, designed to empower you to become a confident and competent qualified teacher.
With 60 credits at Master's level, the Primary PGCE can open doors to further study and other employment opportunities.
You can either follow the Early Years (Ages 3-7) route or Later Years (Ages 5-11) route.
We have a strong partnership with the university and with our schools. We organise placements for you in supportive environments with access to expert colleagues and mentors to support you in completing your initial teacher training and gaining qualified status through experiential learning.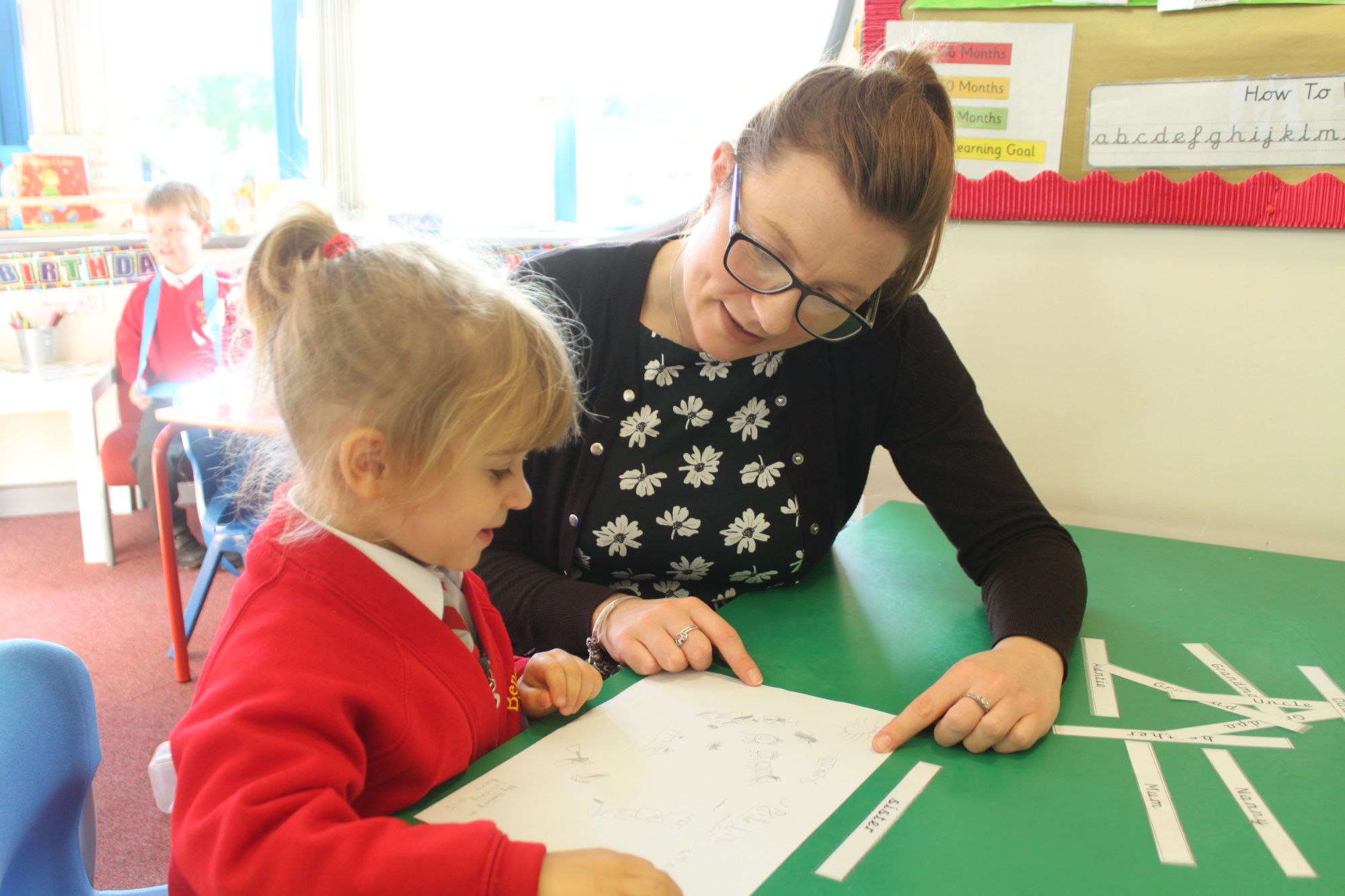 If you're looking for a place to train as a teacher, The Wychavon and Gloucester Regional Hub should be at the top of your list. With our commitment to providing a high-quality education, you can be sure that you'll receive the training you need to become an outstanding teacher and make a real difference in the lives of your pupils.
Indicative Themes - Core Content
Throughout the duration of the course, you will engage in high quality research and evidenced professional studies based on the following indicative themes:
The Developing Teacher
The Learning Child
Life in School: School Experience
The course content will enable you to develop your knowledge, skills and understanding as well as become a reflective and highly effective practitioner. Further information can be accessed here: https://www.worcester.ac.uk/courses/pgce-primary-qts
Entry Requirements
We are looking to select trainees with outstanding potential and a commitment and enthusiasm for working with children.
Academic requirements
Honours degree normally (2:2) or higher from a United Kingdom higher education institution or equivalent qualification. Applicants with a 3rd class degree will be considered on an individual basis.
All entrants have achieved a standard equivalent to a grade 4 (formerly grade C) in the GCSE examinations in English Language, mathematics and science. (for 2022 entry, applicants must have these qualifications by the start of the course). Alternatively, the University of Worcester offer equivalency test if you don't have the required GCSE grade to apply for our courses. Trainees who begin courses before providing evidence of the required GCSE standard (or equivalent) will not be eligible for financial incentives, such as bursaries or grants until they achieve the required standard.
Qualifications not listed? Contact the Admissions Office for advice by email: AdmissionsB@worc.ac.uk
Additional requirements
An Enhanced DBS check. You will be sent details of how to apply for your DBS in the summer term. You will need to pay for this. You may already be part of the DBS update service. Find out about the update service here. As part of the DBS process, you will be checked against the Children's Barred List.
A check against the Prohibition List.
If you have lived, studied or worked overseas for three months or more in the last five years a Certificate of Good Conduct from the country of residence will be required. Further information and guidance associated with additional costs are available from the Home Office.
An online occupational health check. All those on a teacher training programme must be certified as meeting national requirements for physical and mental fitness to teach, as set by the Department for Education.
International students: IELTS 6.5 or equivalent
Other information
School experience is desirable, but not essential.

Interviews will be conducted online. Applicants will be contacted directly with more details.
All applications for PGCE should be made via the Government's Find Postgraduate Teacher Training website.

To find out more about our excellent PGCE Primary with QTS qualifications accredited by the University of Worcester, please contact the Academy Office on 01386 442047 to arrange to visit. Or alternatively, please contact our Leads: Mrs Sian Harley-Preller: so22@bengeworth.worcs.sch.uk.