Safeguarding & Child Protection
Bengeworth C E Academy is committed to safeguarding and promoting the welfare of children and expects all staff and volunteers to share this commitment. We are fully committed to ensuring that consistent, effective safeguarding procedures are in place to support families, children and staff at school.
We follow procedures set out by the Worcestershire Safeguarding Children Board (WSCB) and adopt the guidance issued by the Department for Education (DfE).
School Safeguarding Team
Our school has a number of members of staff who are responsible for safeguarding:
Mrs Kirsty Shaw – Head of School Burford Road, Designated Safeguarding Lead (DSL) and Single Point of Contact for the Prevent Strategy (SPoC)
Mrs Hayley Potter – Headteacher King's Road and Deputy Safeguarding Lead (DDSL)
Mrs Jane Wadmore – Family Support Professional at Burford Road and Deputy Safeguarding Lead (DDSL)
Mrs Natalie Snowdon - Deputy Headteacher and Deputy Safeguarding Lead (DDSL)
Mr Edward Fair - Link Governor for Safeguarding and Child Protection
Safeguarding Procedures and Cause for Concern
Our first priority is a child's welfare and as such, we recognise the need to provide a safe environment and to take reasonable action to ensure the safety of all our children. The school, through its curriculum, promotes safeguarding by teaching how to stay safe, how to protect themselves and how to take responsibility for their own and others' safety.
However, there may be occasions when we have reason to be concerned that a child may be subject to ill-treatment or other forms of abuse and are therefore at risk of harm. We will always discuss these concerns with his/her parents or carers first, unless we have reason to believe that such a move would be contrary to the child's welfare. In these cases, school is obliged to follow the Child Protection procedures detailed in the Safeguarding and Child Protection Policy below and will inform Children's Services of the concern.
Operation Encompass
As a school, we are part of the national Operation Encompass scheme which is the reporting to schools, prior to the start of the next school day, when a child or young person has experienced domestic abuse. Information sharing between professional agencies allows school staff to provide emotional and practical support to their pupils experiencing domestic abuse.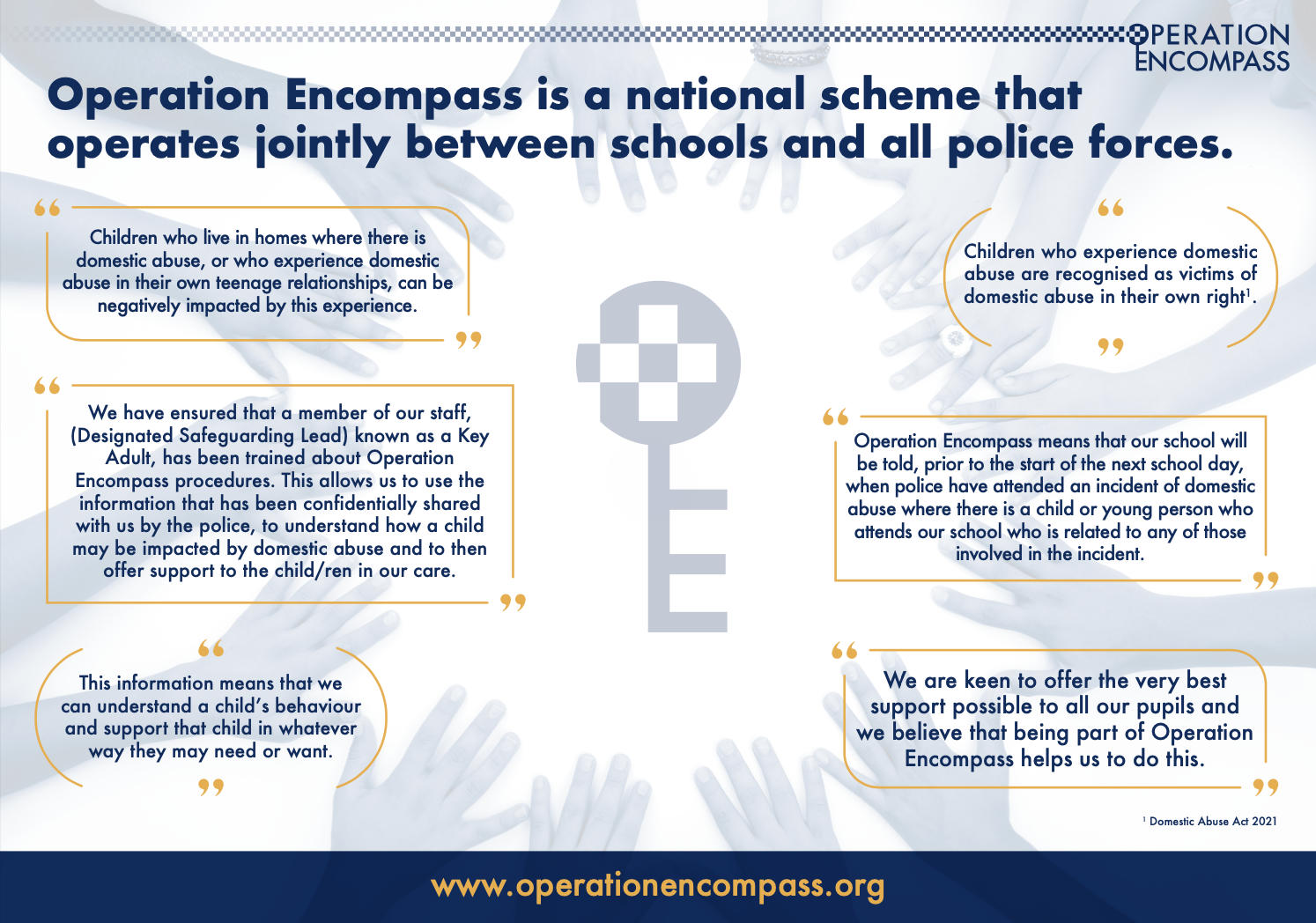 Further Information
If you are concerned about a child's safety or well-being, or would like to know more about Safeguarding and Child Protection Procedures at Bengeworth, please do not hesitate to contact Mrs Shaw, Mrs Potter, Mrs Wadmore or Mrs Snowdon on 01386 442047.
If you would like further information about keeping your child safe, the National Society for the Prevention of Cruelty to Children (NSPCC) has lots of advice and guidance.
Please click on the link below:

Other useful websites:
(please click to access)
Worcestershire Safeguarding Children Board (WSCB) for local procedures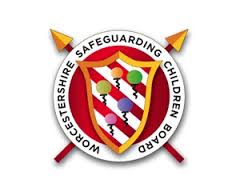 Advice on Child Sexual Exploitation (CSE)
Barnardo's
Parents Against Child Sexual Exploitation (PACE)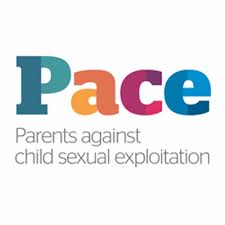 Online Safety
Online Safety Reporting Tool